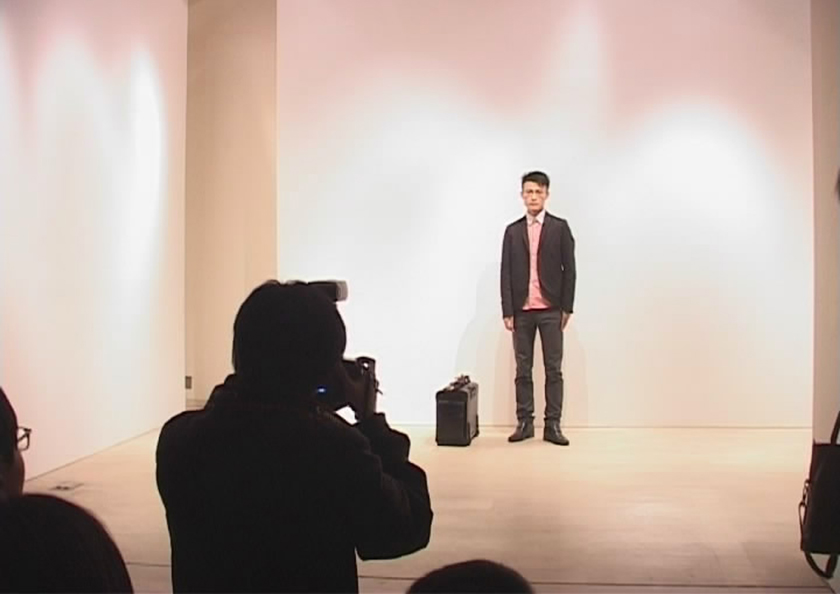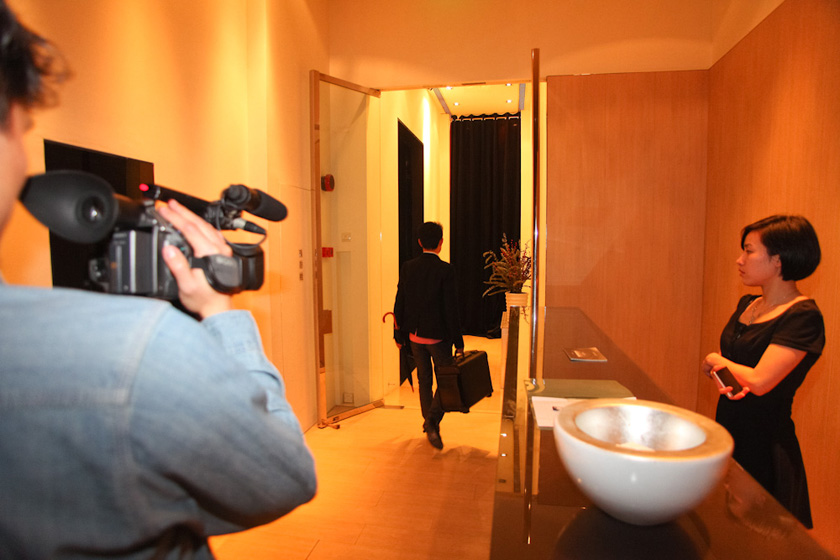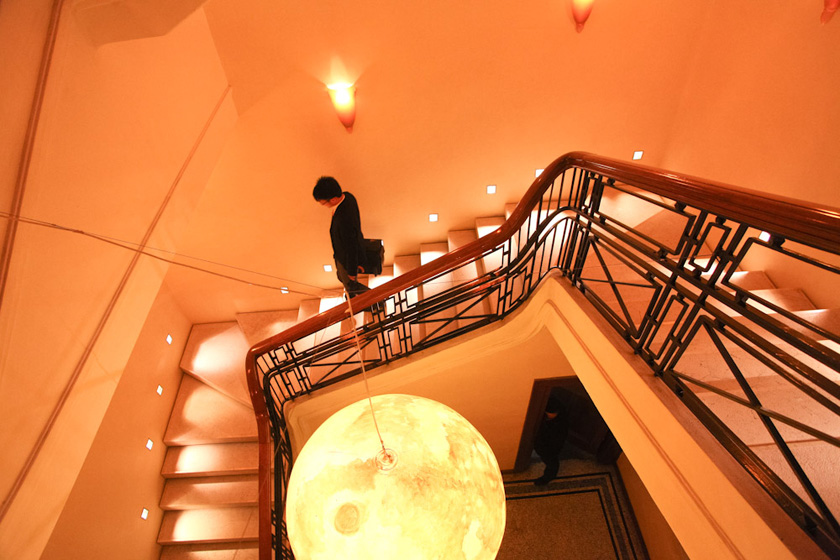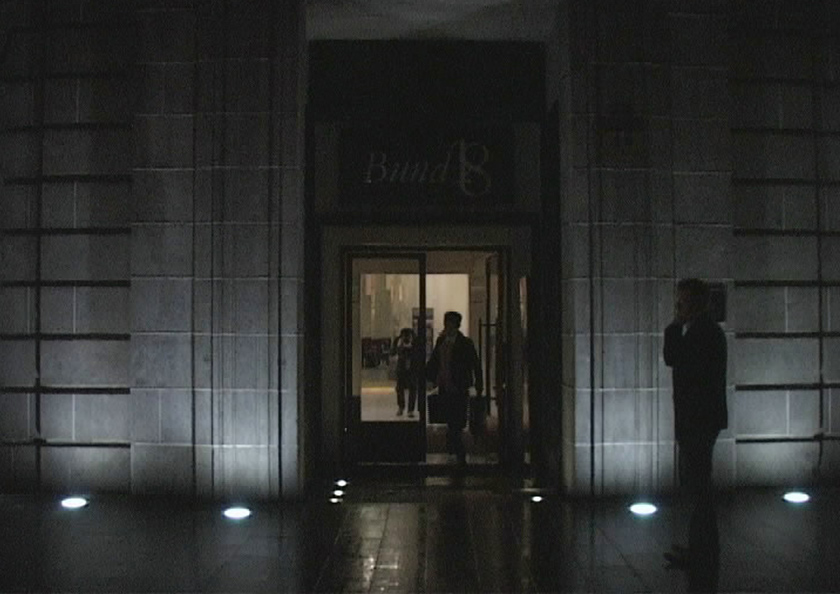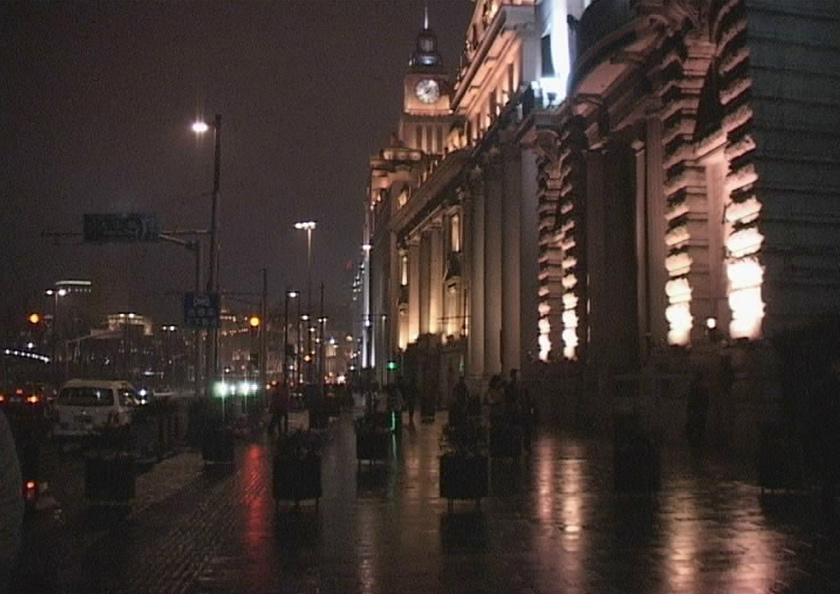 Non Existing Truth
Video Photography
2011
Picking up the luggage, I left the exhibition hall at Bund No.18 and sauntered into the night alone.
A sense of melancholy can be abstracted from any kind of departure. "Departure" is the climatic expression of the most depressive moment in a story, allowing my body to dissolve in the night of this town seems appropriate for it.
With the pre-established exhibition area expending into the city space, momentary scenes began to thread together the entire procession of a night's acts. "Departure" seems to signify an act's completion, but it is only its beginning, yet this reality marked by the absence of the spectators constitutes precisely the non-existent presence which they cannot deny.